For Financial Advisors & Sales Professionals
For Sales Managers & Meeting Planners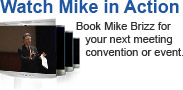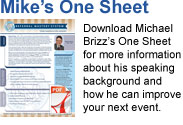 Home » The Referral Mastery Blog
Archive for the 'Prospecting' Category
In Part One of this series, we discussed how emerging trends are driving up the cost of new client acquisition and therefore sales professionals need to focus on strategies that generate a consistent flow of quality referrals. This has become more challenging because clients are increasingly reluctant to provide referrals. Hosting interesting referral events provide a "risk-free" way for your clients to personally introduce you to many quality prospects.
Referral events can range in scope from shooting clinics to art exhibits and can be hosted in locations that vary from historic sites to your own back yard. Examples include a dinner with an industry expert or a private concert with a renowned musician or a golf lesson with a famous instructor. They can be family-oriented parties or a wine-tasting for selected executives. Any of these can work as long as you host an event that is appealing to your clients and prospects.
Referral events offer many advantages over the traditional educational forums such as seminars. First, you don't have to spend nearly as much getting people to attend. Rather than mail out a huge number of invitation and hope that 1% actually attend, your clients drive the invitation process after consulting with you about who they should bring. There are no big postage bills to pay.
Second, referral events allow you to control the quality of prospects who attend. You can precisely target to which prospects you want to be introduced. Let's say you were targeting the buyers of newly built homes in a development. You might jointly host a "welcome to the community" party for the new homeowners to get information on their new community and meet their new neighbors. In you have clients in a neighborhood and you want the other homeowners, you might co-host a summer picnic or holiday party.
If you are targeting small retailers in a certain part of town, you could host a business briefing on a relevant issue. If they already have an existing business organization, you might host a special session with the cooperation of the business organization. You might host a technical briefing on tax changes or insurance costs. Or you can host the short game clinic at their annual golf outing.
If your business offers investment services, you can host events to target specific types of investors such as those who are retiring from specific companies. You could host a combination of educational and social events for people who are retiring.
In each of these cases, you can be very precise with your targeting. And you can have your current clients drive the invitation process. They will do this because referral events are a "risk-free" way for clients to introduce you. This issue becomes critical when you want introductions to people with higher standing in an organization, especially a boss. A junior physician or mid-tier executive may not feel they have standing to recommend their financial advisor , but they feel very comfortable inviting their boss to a neat event hosted by the advisor.
If you host the right type of event, customers WANT to come and WANT to bring friends or colleagues.
Referral events create fun opportunities to distinguish your business and "do cool stuff". Hosting a cruise on a visiting tall ship or a private tour of a traveling art exhibition create exclusive opportunities to get introduced to the "hard to reach" prospect. One of our coaching clients conducted an event where the collective net worth of the individuals who attended was over $1 billion. And there are creative ways to conduct these on a small budget.
Referral events are beginning to replace the sales seminar as the preferred vehicle to generate introductions to business owners, working professionals, and high net worth prospects. The good news is that referral events generate more comfortable introductions to higher quality prospects. The bad news is that companies and sales professionals will need to develop a proficiency to create referral events or referral event/seminar hybrids. It will take creativity and developing a new skill set.
Where do you begin if you want to start utilizing referral events? Identify those customers who are uniquely well positioned to introduce you to dozens of quality prospects. Look for event ideas that are both fun and have personal meaning for them. If they are working and coming up on a big birthday, then think about hosting a birthday party for them. If they are nearing retirement, host a retirement party. If they are passionate about a charity, work with them to host a fund-raising event where they invite the donors and you provide the food.
Times have changed. Sales professionals need to update their marketing tool kit. By updating your toolkit with referral events, you can save money, better control the quality of prospect you attract, and provide your clients a comfortable way to introduce you.
For more information visit www.referralmastery.com or contact us at 800-865-2867
Posted in Event Hosting, Generating Referrals, Prospecting | No Comments »
Recent events and emerging trends are changing the marketing landscape and driving up the cost of client acquisition. Sales professionals confront a multi-headed monster of technology advances, regulatory changes, over-saturation of previously successful tools, and buyer skepticism.
The broadening use of call blocking technologies such as Caller-ID®, Privacy Manager, and voice mail together with the "Do Not Call" regulations have delivered a strong 1-2 punch to cold-calling as a viable strategy in the consumer market and driven up the cost of acquiring new customers.
Corporate scandals involving huge and previously trusted companies have caused a breakdown in trust and an increase in consumer skepticism. Some companies have tried to address the trust issue by hosting "value added" education forums ranging from dinner seminars to on-line webinars. While initially successful, this tool has now reached the point of over-saturation in many markets. Response rates from mass mailings of seminar invitations have dropped significantly and the subsequent closing ratios are even worse. The common refrain we hear from professionals across the country is that "seminars" just don't work like they used to."
Education forums held off-site or in the evening require a significant investment of prospect time. This is a difficult burden to overcome in appealing to the time-starved prospect. Because so many of these "seminars" were merely disguised sales pitches, consumers have become skeptical and quality prospects now rarely attend.
As a result, referrals have become the single most profitable and single most important prospecting strategy. However, for just the reasons mentioned above, consumers are much more reluctant to refer. They don't want to see their family or friends get burned.
We are at a convergence point where both the NEED FOR referrals and the RELUCTANCE TO refer has never been higher. To prosper in the future, professionals must excel at utilizing both a broader range of referral strategies and a more refined approach. They will need new ways for current and former customers to introduce them to quality prospects in a risk-free, easy, and personal way. A name and a number are no longer enough to secure an appointment. In-person introductions are now key.
As a result, we see the emergence of a new strategy – Referral Events. Referral events provide a vehicle for customers to personally introduce prospects to their agent. A referral event is where a sales professional or company hosts a special event and clients bring qualified prospects with them to the event. Referral events can be based on a technical theme or they can be based on a personal interest theme.
For more information visit www.referralmastery.com or contact us at 800-865-2867.
Posted in Event Hosting, Generating Referrals, Prospecting | No Comments »
When Not to Hire a Coach
From time to time, managers and advisors consider the option of hiring a performance or business coach. Unless the conditions are right, an investment in coaching can be a waste of money. When should you NOT hire a coach?
1. When the advisor or manager is unclear on what he or she wants to accomplish. Without clear objectives, you can't determine which coach or coaching process is a good fit. Before considering a performance coach, identify specifically the areas you want to strengthen. Then prioritize those in the order of potential payback.
2. When you are in the middle of an intensive skill-building program from the home office. You can't effectively execute several change initiatives at the same time. Advisors, who are in the first year or two in a new career and involved in an intensive training program, should look first to maximize what is being offered by the home office program.
3. When you are undergoing significant personal change or trauma. If your family member is facing a serious medical challenge or dealing with an issue like divorce, it is extremely difficult to focus your energies on making habit or systems changes in your business. Implementing change and driving business growth require focus and energy. A performance or business coach is not the right resource during times of personal trauma. At these times, a psychologist or family counselor is a better fit. (more…)
Posted in Coaching, Event Hosting, Generating Referrals, Keeping Clients, Prospecting, Success | No Comments »
Social Profiles

Categories

Recent Posts